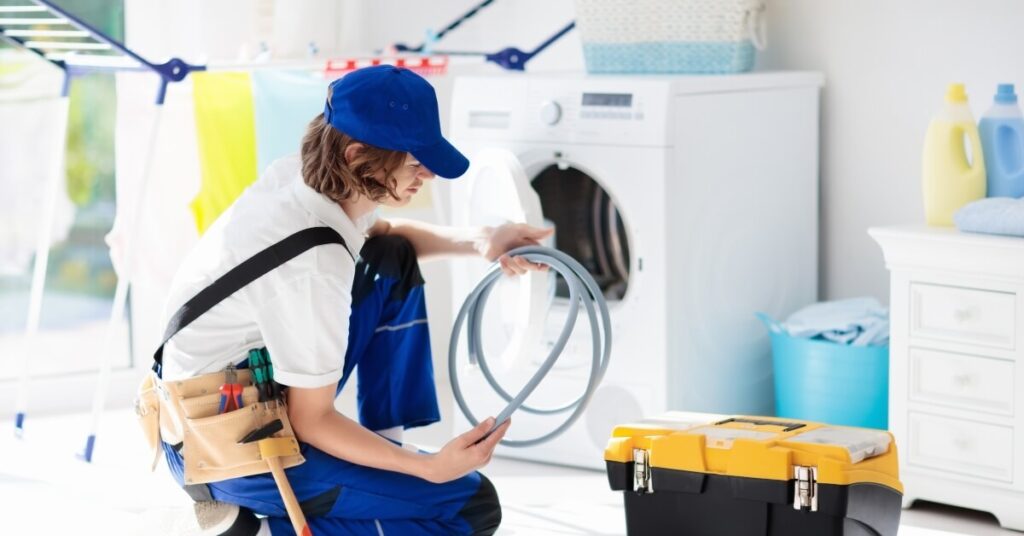 When it comes to household appliances, a washing machine is undoubtedly one of the most essential and frequently used items. Whether it's for a busy family or a single individual, a malfunctioning washing machine can disrupt daily routines and cause significant inconvenience. In Dubai, where modern living heavily relies on such appliances, finding reliable washing machine repair services is crucial. In this blog, we will explore the key aspects of ensuring your washing machine is fixed promptly and effectively, along with the benefits of professional appliances repairs services in Dubai.
1. The Importance of Prompt Washing Machine Fixing:
A malfunctioning washing machine can lead to piling laundry, leaving you with heaps of unwashed clothes and linens. Seeking washing machine fixing services promptly is crucial to avoid escalating problems and additional expenses. In Dubai's fast-paced lifestyle, finding a reliable repair service that responds swiftly to your needs can make all the difference.
2. Professional Appliances Repairs Services in Dubai:
Dubai boasts a myriad of repair service providers, but not all offer the same level of expertise and professionalism. When dealing with complex appliances like washing machines, it is best to entrust the job to trained professionals. Reputable appliances repairs services in Dubai employ skilled technicians who possess the knowledge and experience to diagnose and fix a wide range of washing machine issues efficiently.
3. Expertise in Handling Various Washing Machine Brands:
Different households in Dubai may have varying washing machine brands and models. It's crucial to choose a repair service that has experience in handling a diverse range of brands, be it a Samsung, LG, Bosch, or any other popular manufacturer. A service that specializes in multiple brands can assure you that your appliance is in capable hands.
4. Genuine Spare Parts and Quality Repairs:
Using authentic spare parts for washing machine repairs is essential to ensure the longevity and optimal performance of your appliance. Reputable repair services source genuine components from authorized dealers, thereby guaranteeing the quality of their repairs. Moreover, professional repairs can save you money in the long run, as they reduce the likelihood of recurrent issues.
5. Convenience and Timely Service:
In Dubai's bustling environment, time is of the essence. Choose a repair service that prioritizes customer convenience and offers flexible scheduling options. Services that provide timely repairs and respect your busy schedule can make the process hassle-free and efficient.
Conclusion:
A functional washing machine is an indispensable part of any household in Dubai, and when it malfunctions, seeking reliable repair services becomes a top priority. From prompt fixing and expert repairs to the use of genuine spare parts, choosing the right appliances repairs services can make all the difference. By following the tips mentioned in this blog, you can ensure that your washing machine is in the hands of skilled professionals who can restore it to optimal performance, saving you time, money, and stress in the process.