Let's take the headache out of home repairs—together.
Home Improvement Repair & Maintenance Services in Dubai: A sudden leak in kitchen or bathroom, a washing machine breakdown, AC Service, or a boiler failure, or any other vital home repair and improvement project is a large part of being a homeowner or a tenant
From quick fixes to detailed renovations and other services, Instarepairs takes care of everything, so you don't have to.
Get early access and earn 15% on your first request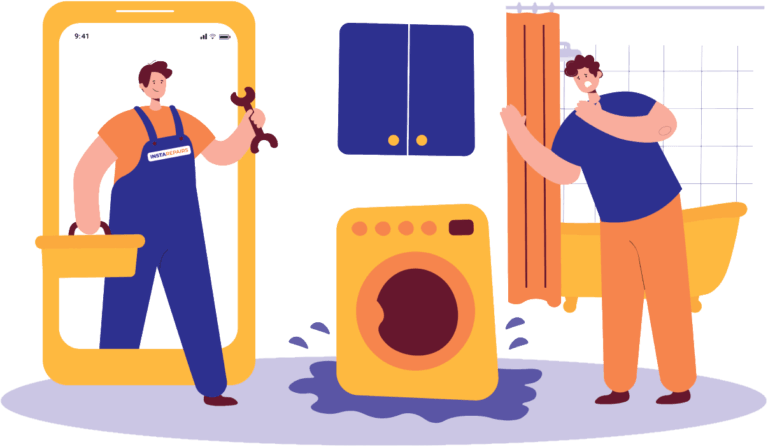 "An unrivalled insight into local home repair requirements has enabled InstaRepairs to expertly craft a solution service with links to your local community."
Home Improvement Repair and Maintenance Services in Dubai
Instarepairs allows tenants, landlords, or other property owners needing help to post their requests directly onto the app and quickly get instant estimate quotes.
Real people, real repairs, every time. Let's take the pressure out of property.
Get early access and earn 15% on your first request
Instarepairs was created to help you tackle any home or property problem or improvement while saving you money, no matter the size or scope. That's why our sleek and simple app is the UAE's go-to source for any and all home solutions.
With hundreds of customer-reviewed service providers, you'll never have to worry about finding the right provider again.
Traditional methods of contacting and confirming a service provider for your home repairs and services are not only a time suck, but they can be expensive too.
With Instarepairs, we help you compare rates and find a service provider that's perfect for your budget, no matter what it is.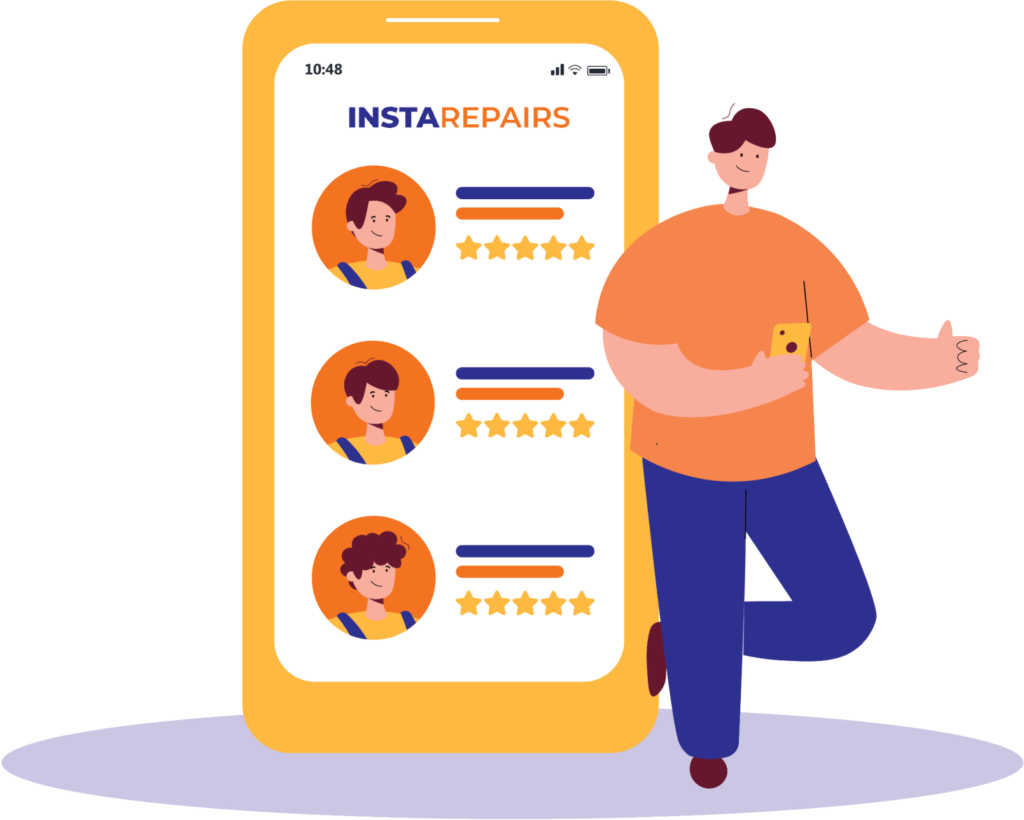 Home or property repairs can take hours out of your day. From finding and researching reputable service providers to comparing prices and quotes, taking care of your at-home maintenance is a hassle.
With Instarepairs, you can find and contact five-star service providers with just a few clicks.
Transparent and Trustworthy
With traditional service provider searching, it can be hard to determine which contractors or businesses are trustworthy and worth your time and energy.
With Instarepairs, you can easily read hundreds of reviews and ratings, so you feel confident in your purchase.
Plus, you can leave reviews too—if you liked the service you received, you'll have the chance to let other users know! And vice versa!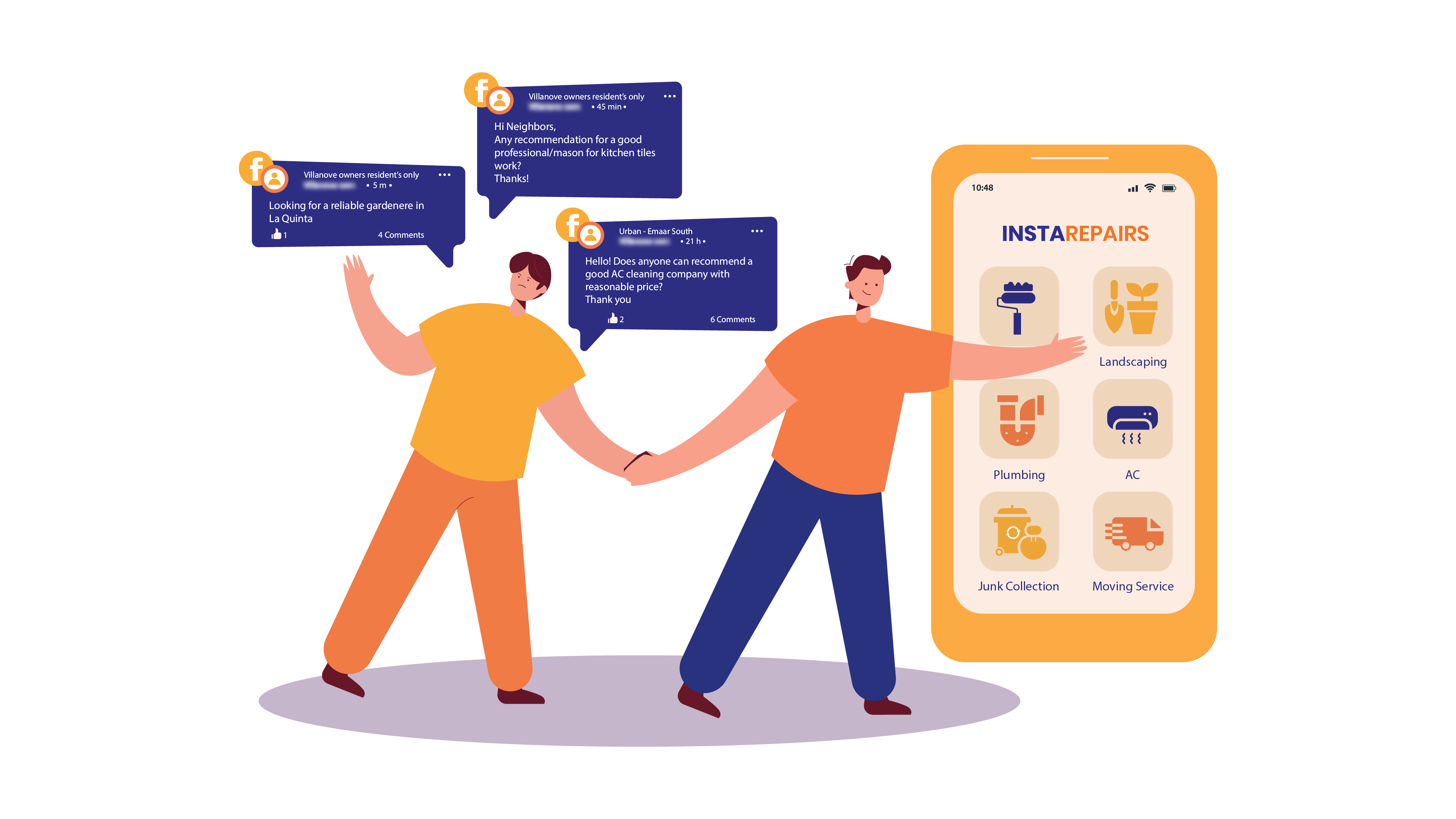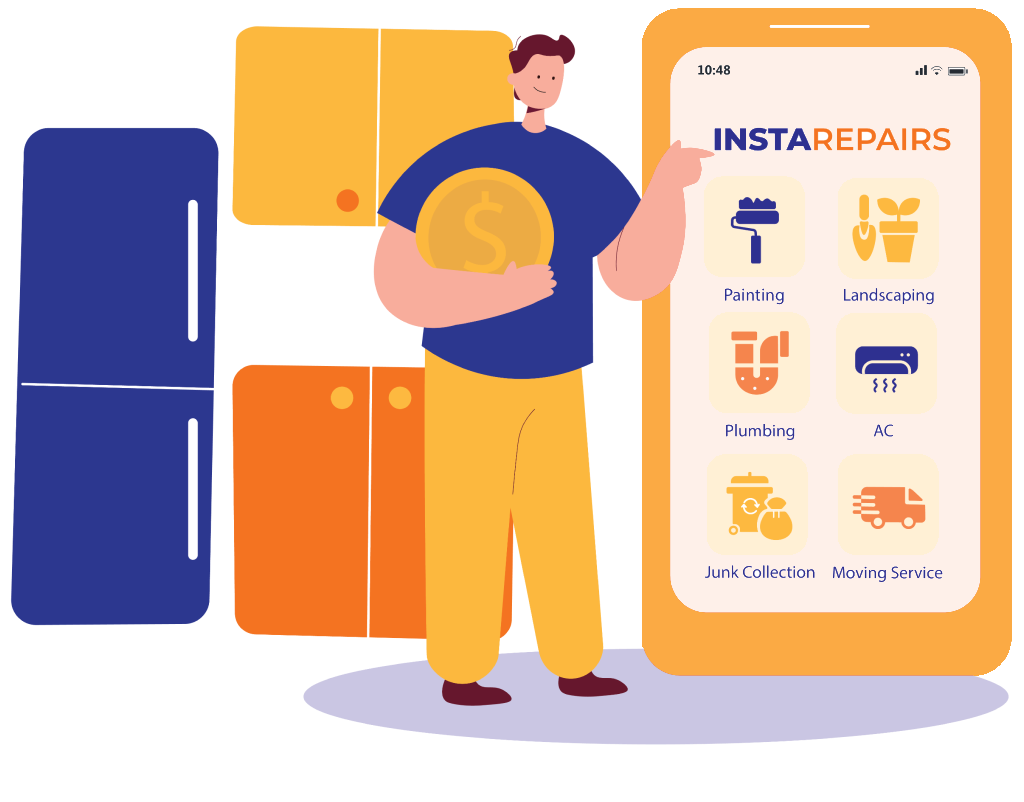 The days of cold calling and waiting on hold are over. You're sick of the dial tone, too, right? Home service repair has never been quicker or more convenient.
With Instarepairs, you can find and book a trustworthy service provider in minutes, all from an app on your device.
Practical & User-Friendly
Instarepairs is easy to use and accessible. Created for busy, on-the-go tenants, homeowners Instarepairs works for you, so you don't have to work at all.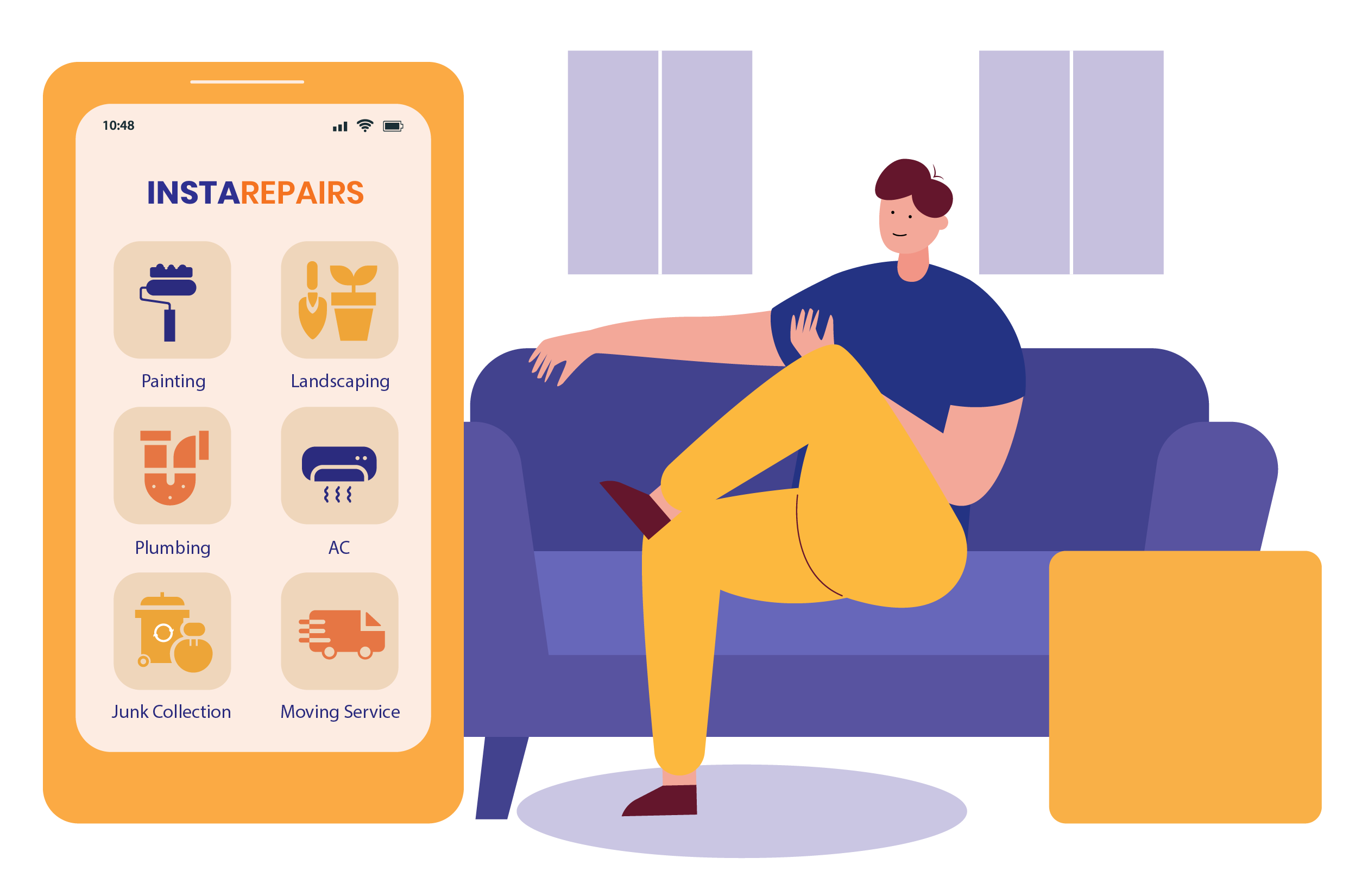 What services can I access on Instarepairs?
Instarepairs is a comprehensive marketplace full of different service providers that can help with various leaks, breaks, and installations—from significant issues to tiny, minor ones.
Instarepairs service can help you
Get early access and earn 15% on your first request
Frequently Asked Questions